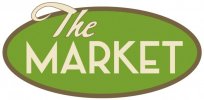 Convenience stores operated by Appalachian Food Services and accessible with Meal Accounts, Express Accounts, cash or card. The markets offer tradition c-store items as well as local items, fresh fruits, a wide variety of vegetarian and vegan items, and health and beauty aids.
Available Items
The Markets offer a wide variety of items. To better serve you, we have included lists of some of the most asked about categories.
Fruit & Vegetable Selections
Fresh Fruit & Vegetables
Packaged Fresh Fruit & Vegetables
Packaged Birds Eye
Steam Fresh Frozen Vegetables

Apples (Red & Golden)
Bananas
Grapefruit
Onions
Oranges
Potatoes
Strawberries

Baby Carrots
Fresh Fruit Mix (Cantaloupe, Honeydew,
Pineapple, Grapes)
Garden Salad Mix
Veggie Tray (Carrots, Celery,
Tomatoes, Broccoli)

Broccoli Cuts
Broccoli with Cheese
Broccoli, Carrots, Sugar Snap Peas
& Water Chestnuts
Broccoli, Cauliflower & Carrots
Cut Green Beans
Italian Herb Harvest Vegetables
Pepper Stir Fry
Roasted Red Potatoes with Garlic
Spring Vegetables (Carrots, Asparagus,
Sugar Snap Peas & Red Peppers)
Sugar Snap Peas
Super Sweet Corn
Vegetable Stir Fry
Local & Organic Selections
Item Category

Product Offerings

Beverages

ASU Bottled Water
Full Circle Organic Almond Milk
Full Circle Organic Rice Milk
Full Circle Organic Soy Milk
Silk Organic Soy Milk

Breakfast

Full Circle Organic Cereal Bars
Full Circle Organic Instant Oatmeal
Kashi Organic Cinnamon Harvest Cereal
Kashi Organic Sweet Corn Cereal

Canned Goods

Full Circle Organic Baked Beans
Full Circle Organic Black Beans
Full Circle Organic Corn
Full Circle Organic Garbanzo Beans
Full Circle Organic Sweet Peas
Mt. Olive Pickle Products

Dairy
Frozen

Amy's Organic Frozen Meals
House of Raeford Frozen Chicken
Pasta Wench Ravioli

Fruit

Full Circle Organic Fruit Strips
Full Circle Organic Raisins

Grains

Full Circle Organic Brown Rice
Full Circle Organic Instant Macaroni
Full Circle Organic Penne Rigate
Full Circle Organic Ravioli
Full Circle Organic Rotini
Full Circle Organic Spaghetti
Pasta Wench Dry Pastas

Proteins

Fresh eggs
Nasoya Organic Firm Tofu

Sauces

Full Circle Organic Roasted Garlic Tomato Sauce
Full Circle Organic Tomato Sauce
Texas Pete Products

Snacks

Full Circle Organic Microwave Popcorn
Full Circle Organic Peanut Butter
Full Circle Organic Tortilla Chips
Parr Foods Boone Barrs
Parr Foods Boone Barr Bites
Parr Foods Trail Mix
Pure Organic Bars

Soups

Full Circle Organic Chicken Noodle Soup

Veggies

Moretz Mountain Orchard & Farm Apples
Sweet Potatoes
Visit Local Food to learn more.
Gluten Friendly at Appalachian
Eating a gluten friendly diet can be challenging. Our Registered Dietitian on staff, Pam Cline, MHS, RD will consult with students who would like information on food served in the dining facilities. We have also developed a list of gluten friendly items sold in The Market at Trivette Hall.
Click here for more information on Nutrition & Gluten Friendly items.
Please contact us if you would like to see a specific item in The Markets.