Campus Dining has proudly served Hatchet coffee at Rise Market + Bakery since it opened in Fall 2018 as well as through App Catering and in Park Place by the Pond. As an extension of this local partnership, Hatchet Coffee will now be the exclusive roasted coffee bean provider at all Campus Dining locations at Appalachian.
Campus Dining is committed to providing high quality coffee with a unique experience to our community, and Hatchet Coffee has an exceptional reputation for this. As a part of this endeavor, Campus Dining baristas will be trained by Hatchet Coffee staff to provide the highest quality coffee experience to customers. Campus Dining will also be investing in innovations such as Nitro Brew and new drink recipes, which is a signature of the Hatchet Coffee brand.
Jemery Bollman, owner of Hatchet Coffee, expressed Hatchet's excitement to serve the App State community. He said "we are most looking forward to getting involved and building new relationships." Noting the energy of Appalachian, Bollman said "we can't wait to share our passion and engage with students, faculty and staff."
This partnership will also open new opportunities for engagement and learning around the life cycle of coffee beans. Students will have the opportunity to learn more about coffee through programming provided at Crossroads coffee shop. If programming does well, there may be experiential learning opportunities to visit the country of origin of the beans.
Campus Dining is excited to expand our partnership with Hatchet Coffee at Appalachian and to continue the culture of supporting local businesses. Stop by any Campus Dining location in the fall to grab a cup of joe, brewed from Hatchet Coffee beans.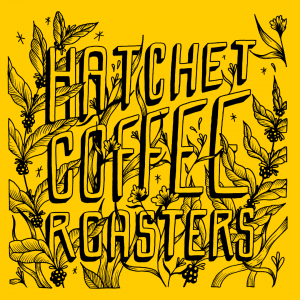 Tags: