Campus Dining misses our friendly faculty/staff colleagues!
It's been a while, and the dining halls just aren't the same without our faculty/staff colleagues. We are excited to see y'all again and look forward to serving you with our new, streamlined menus. Take advantage of a free fountain beverage with $5+ meal purchase, the exclusive discount for all faculty/staff.
Have you heard? The Grubhub app is your one-stop-shop for ordering pick-up at any of our fantastic dining venues as well as the food truck options on campus. Connect your AppCard to order with your Express Account (note: Express Account must have funds loaded or payroll deduction activated to connect).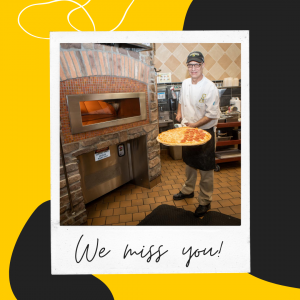 Tags: