Behind the Scenes Tours take students, faculty, staff and members of the public beyond the serving lines to the basement facilities in Roess Dining Hall. Walk in a refrigerator, smell the Bake Shop and learn more about Food Services sustainability efforts, and day-to-day operations.
Learn how being self-operated makes Appalachian Food Services "local" in every sense of the word:
See the ordering, delivery and food preparation processes for an institution the size of Appalachian
Hear about the staggering amount of food processed each week
Visit our meat cutting room, vegetable prep room and the Bake Shop
Learn about our sustainability and local food initiatives
Classes and groups interested in a tour, please email dining@appstate.edu.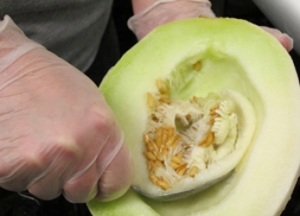 Tags: