Pam Cline, Director of Food Services and Heather Brandon, Food Services Specialist will be attending the 2016 Association for the Advancement of Sustainability in Higher Education (AASHE) conference in Baltimore, MD and presenting three posters:
Transitioning Dining Hall Pulped Waste to Post-Consumer Compost: Challenges and Lessons Learned at Appalachian State University
Following a waste audit in 2011, Appalachian Food Services, the Office of Sustainability and Landscape Services at Appalachian State University began discussing the possibility of transitioning dining hall pulped waste to post-consumer compost. These discussions have raised many questions regarding compostables, logistics as well as staff and consumer training. Working collaboratively, we began to answer these questions, even as new questions were raised. These efforts are part of a larger sustainability commitment made by Appalachian State University – a commitment to becoming a zero waste campus with a goal of 90% landfill diversion by 2022. And, as we move closer to our end goal and continue to learn more, we cyclically return to our original questions, each time getting closer to having answers.
Co-authors: Heather Brandon and Jennifer Maxwell, Resource Conservation Specialist with the Office of Sustainability

Sustainable Seafood Days: Working with Sea to Table to Grow Sustainable Seafood Purchasing at Appalachian State University
Because Appalachian State University is a leader in sustainability, serving sustainable fish in our dining venues was something that Appalachian Food Services wanted to explore. We partnered with Sea to Table, a family-owned company that creates a direct connection between fishermen and chefs, on a series of Sustainable Seafood Days. When Sea to Table first contacted us about menuing sustainable seafood, we had concerns about the higher price point as well as potential negative perception to the suggested underloved species. To give us time to gage customer reaction and demand, we planned a year-long series of events for 2015-2016. The meals have been successful – customers have been engaged and we had heard little to no negative feedback. Sea to Table has been an invaluable partner, helping us plan menus around seasonally-available and affordable products. As we move forward, this partnership has us positioned to increase our sustainable seafood purchases as customer demand grows.
Co-authors: Heather Brandon and Alissa Westervelt with Sea to Table
The Good, the Bad and the Smelly: Changing Sustainability Perception through Behind the Scenes Tours
Many campus food services operations face the same problem – how to change inaccurate or negative perceptions. This presentation will explore our Behind the Scenes tours. Where we go, what we discuss and how we are engaging the campus community. As word has spread, we find that we are contacted almost weekly with a tour inquiry. We conducted 28 tours during the 2015-2016 academic year; new dates are scheduled for 2016-2017.
Co-authors: Heather Brandon and Pam Cline
About the AASHE Conference & Expo
With nearly 2,000 participants, the annual AASHE Conference & Expo is the largest gathering of higher education sustainability professionals and students in North America. The conference will take place in Baltimore, MD from October 9-12, 2016.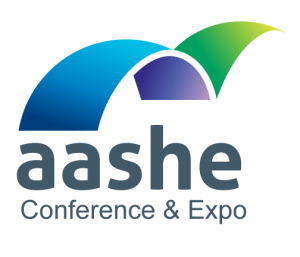 Tags: