By Karsan Stout '18
Nic Sisbarro is a senior pursuing Appalachian State University's Hospitality and Tourism Management (BSBA) degree, and has worked with Food Services since the spring of his sophomore year.
He started off working in Cascades in Plemmons Student Union, and when the summer came he took advantage of an opportunity to work in catering while taking summer session classes.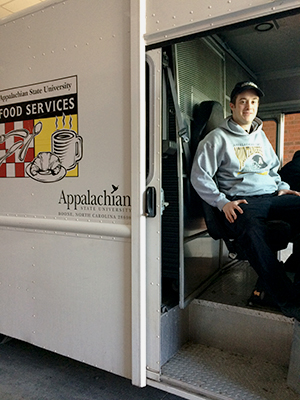 Prior to working in catering, Nic was an intended business major. But, he shared, his change to catering and experience in that environment helped him realize a new passion and career -- catering and food services. Now as he starts to imagine life after college with his Hospitality and Tourism Management degree, he dreams of working at food services for a resort.
Sisbarro said he enjoys the range of work catering staff are tasked with. He can work the gamut from formal events like weddings to setting up coffee breaks.
Working in food services has also taught Sisbarro to think on his feet and to ask for help when needed in order to get the job done well. It has also helped reinforce his education in areas like food preperation and sanitation procedures, he said.
The skills that Sisbarro learned has helped him receive an internship at Sonesta Resort on Hilton Head Island. He will spend the summer working on their banquet and event team.
"What I am doing now, I think is going to be very similar to what I will be doing in my career so I am very thankful for these experiences," Sisbarro said.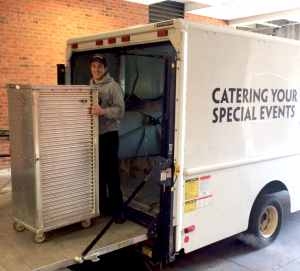 Tags: