Graduation meal packs and celebratory cakes for purchase
Campus Dining is offering graduation meal packs that feed six people and/or celebratory cakes for purchase. Meal packs and cakes are for pickup only. Due to capacity restrictions related to COVID-19, the food must be consumed outside of the dining facility.
Items are available for pickup April 29—May 12, with the exception of Mother's Day, May 9. Orders must be placed three business days prior to the desired pickup date — the final day to place orders is May 7.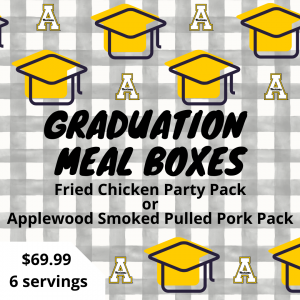 Tags: