This semester, Campus Dining is introducing a new WAVE scanner system that students can use to easily access All You Care To Eat dining locations.
The WAVE system is a touchless, biometric reader used by colleges and universities across the country to minimize reliance on student ID cards. It allows students with meal plans to quickly move through unstaffed lines using their registered hand scan to account for the meals they have paid for using the meal plan of their choice.


Students may choose to use the WAVE system for their convenience — they are NOT required to register their hands for the scanning system. Those who choose not to use the system may swipe in using their AppCard at a staffed register.


Students who wish to use the WAVE system should come to the Campus Services Express Desk on the second floor of the University Bookstore to register. Registration includes a scan of your palm, and takes less than five minutes.


Returning students who have a meal plan need to have a NEW yellow AppCard for Wave enrollment. Please come to the Campus Services Express Desk to get one printed for free.
If you have any questions about the process, or the new touchless WAVE system, please contact the Campus Services Express Desk.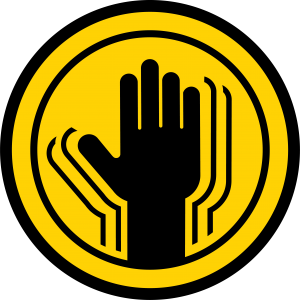 Tags: