App Bakery is now offering Pies to Go at the dining halls and the Markets on campus! Simply ask your cashier when you check-out to add a frozen pie to your order.
Holiday-Spiced Apple Pie $12.95
Sweet & Tart Cherry Pie $12.95
Classic Pecan Pie $15.35
Harvest Pumpkin Pie $12.95
Take one (or a few) home to your family and be the hero of the holidays!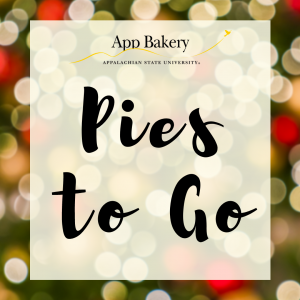 Tags: